For MFR therapists, once you complete at least 6 hours of the Mentoring Program, we offer an independent internship for those interested in working with the MFR Center.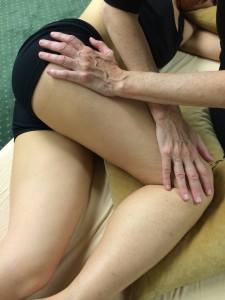 OFFERED TO CLIENT: You provide either 30 minute MFR sessions to clients with another therapist or a 60 minute MFR session with just you, at a discounted rate to clients of $75, paid directly to you from the client.
OFFERED TO YOU: After a 2-4 month internship, if you are obtaining at least a 60% rebooking rate, you may be offered join our team of independent MFR Therapists at our clinic.
REQUIRED BY MFR CENTER: Liability insurance, adherence to our health and safety policies.
For more details including your compensation, please email us.